Our Mission
Our goal is to breakdown social barriers, connecting all walks of life while supporting those in need and bringing our community together.
When kindness and compassion become habit, it is then that we may rest...
Just imagine how many more acts of kindness would occur if we weren't afraid to connect with those around us. How different would our world look if the social barriers that divide us disappeared? Without age, background, race, or status; the face of friendship takes on a whole new look. You can take a glimpse into this world with HumaneKind Project. We have created a number of projects all designed to bridge the divide between social classes, but by far the most popular program is our Block Parties for the Homeless. Every Saturday morning a team of volunteers heads to heavily populated homeless areas in various cities across the country with food, coffee, clothing, music, games, and open hearts. The program isn't just about donating goods, but also donating time to treat in-need individuals as humans. The results have been truly inspiring: unlikely friendships have been formed, dance parties have been had, stories have been shared, and real human connections have been made. This program is so unique in its way to show us how alike we all are, and how important it is to be look past first judgements...you never know how special someone is until you just say hello.
We've created a number of projects all designed to bridge the divide between social classes, to inspire more authentic interactions with our fellow man and to uplift those in need of support...
Find a program that speaks to you and we'll let you know how you can help!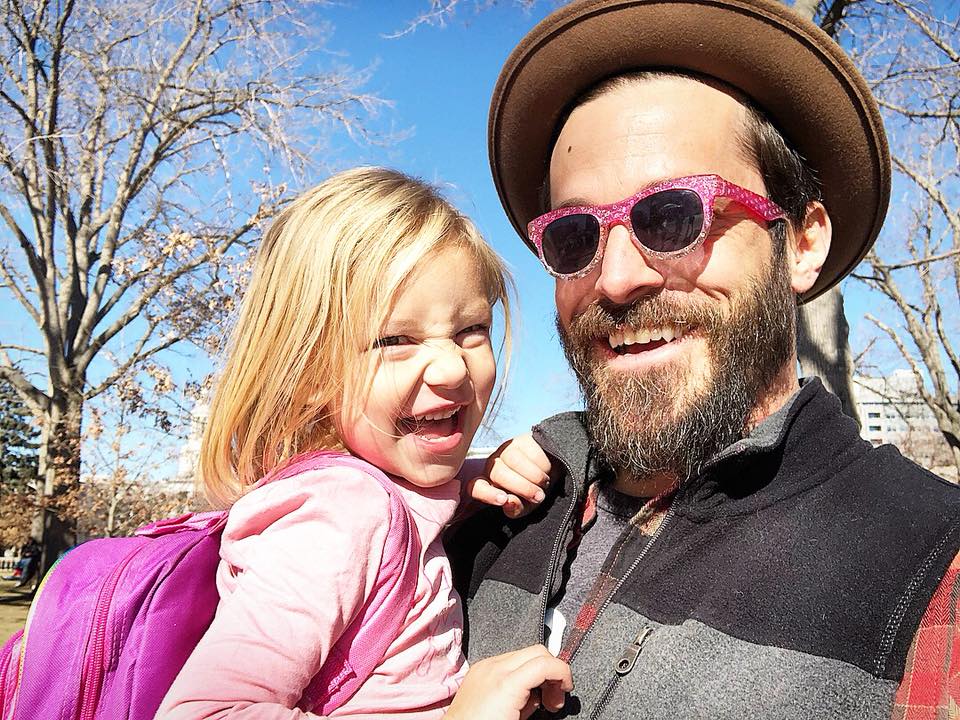 "A sweet morning with Miss Ashlynn at the Block Party. She and her parents have been homeless now in Denver for about 6 months and I'm continually impressed with the resolve and high spirits of this little girl who has been through so much. Credit to her parents for making the best of a difficult situation. When you've got a good dose family and love it's easier to stay light and look for the good in life. Love this little girl and her family to pieces..."
— HumaneKind Founder, Ken Cole